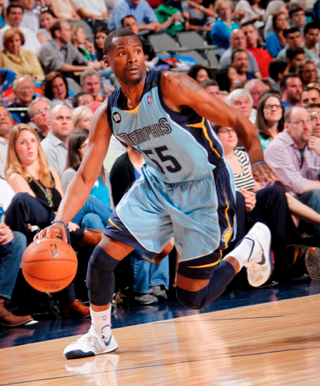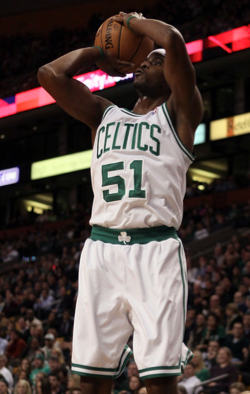 HE'S BACK
Foreword by Alex Stoddard - Interview by: Chris Kolb, Nick Kolb, Warren Serunjogi, Phil Simpson, Alex Stoddard, Alvie Stoddard
"You're from Ft. Lauderdale Brother - Remember - make your family proud - you're a Dooling."
When you're a player that isn't going to be distinguished from another player because of incredible size, or blinding quickness, or a pogo stick like jumping ability, what really is important is coming to every game prepared to play like it's your last. Whether it be a ritual to get you into your game mindset, or a pre-game dunk, or even a handshake, whatever you do should get you ready to play your best. For Keyon Dooling, he has a different way of getting himself ready.

"Positive happy thoughts will manifest themselves; Make your free throws, be aggressive; Stay Solid; Bring your motor; Positive Energy; Be strong and tough with your approach and demeanor; Stay low with the ball; You're a super athlete; You're super nice with the ball; You're Super savy; Know the game plan – both inside and outside; Be hungry and humble; You're from Ft. Lauderdale Brother – Remember – make your family proud – you're a Dooling."

Dooling's preparation (including reading his pre-game check-list) and consistency have been a big part of his success, from his days at Dillard High School, to his Big 12 years at Mizzou, all the way to the NBA grind and his Playoff success

with the Boston Celtics, reaching the Eastern Conference Finals.

We caught up with Keyon, pre-comeback to talk about playing, coaching and more.

Game Time: What kind of work would it take to get back on an NBA team?
KD: When you take a year off, a couple of things happen. First off, your body gets a chance to restore itself. It gets a chance to heal because it's not under the consistent duress of the NBA. But, at the same time, it's hard to push yourself to train enough to stay in shape year round. The conditioning part, that's the easy part when you're an athlete. Getting back in shape, that's not too bad. The challenge would is proving that you can still do it.
Game Time: You played for a number of NBA teams. Tell us about your experiences on these teams and playing with some of the greatest b-ball players.

KD: I enjoyed each and every one of my experiences. Even the bad times, I enjoyed them all. I grew the most as a person when I faced adversity -- when I had injuries, when I went through adverse times with my family, or even went through slumps. These are the times when you have to go down and dig the most. I enjoyed all the ups and downs. That's something about the NBA that I miss most -- the roller coaster of emotions, the fulfillment of life, the highs and lows that you get to feel from riding the wave of playing the game.

Game Time: What were a few of your greatest moments in the game?

KD: The day that I was drafted into the NBA was one of my greatest moments in the NBA. Prior to that – the day that I slam dunked the ball in the 9th grade was a great moment. And, the first time that I saw Michael Jordan wind-mill dunk the ball. These were all great moments that I'll never forget.

Game Time: At what age did you begin to focus on basketball?

KD: I begin to focus on basketball in the 9th grade. And, at the age of 14, I received a scholarship to attend a private Catholic High School – Cardinal Gibbons. Attending Cardinal Gibbons changed my life. I then graduated from Dillard HS in Fort Lauderdale, Florida.

Game Time: Why do so many talented players never make it to play at the college or NBA level? And, what qualities separate the kids that do make it?
KD: Making it to the college or NBA level goes much deeper than pure talent. In many cases there are social challenges and education challenges that prevent many kids from making it to the college level. The challenges of growing up in a poverty stricken community, gang violence, abuse and many other factors impact a kids ability to make it to college – let along to play basketball at the college level. Kids must have the discipline and dedication and avoid the distractions to make it.

Game Time: As a coach, what skills and qualities do you look for in a player and what skills make the best players?

KD: As a coach, I only look for a few qualities in player (and these qualities make the best players): Players that consistently work hard, players that are selfless, players that are coachable and players that have talent.

Game Time: What have been the toughest challenges in your basketball career that you have faced?

KD: Going through injuries is always tough. The schedule is tough. What your body goes through is tough. Everything is tough about the NBA. I'd be lying to you if I said it was easy money.

Game Time: You really know the game of basketball. In your opinion, who is, or was, the greatest point guard to play the game? Who was the greatest player ever?

KD: The greatest point guard to ever play the game was Magic Johnson. He was able to play with hall of famers and all-stars and make them better. Magic con-trolled the game. He was a 6'9" point guard who started at the center position to win the championship his rookie year. He made the passes, he could control the tempo of the game, he was a coach on the floor and he was entertaining. He was unselfish, he was scoring over 20 points, and he was rebounding the basketball. He was Magic Johnson -- he was "Magic".
Game Time: As a player were you ever nervous before a big game?
KD: I was nervous before every game. I don't know what to call it. I don't know if you call it nerves or getting focused or if it's a combination of things but whatever it is, it's something that you cannot feel unless you are preparing for that Moment.
How did you counter it: I embraced it,I loved it. I loved all of that. I embraced all of it. Remember, always say you are at your best and you grow most when you are uncomfortable and when you go through adversity. So, every time you're going up against someone who's better than you or tougher than you, you need to compete until the last minute, until the last drop. And, at the end of the day even when you are overmatched you make your opponent work for every inch.
Game Time: Do you think kids spend too much time on the wrong things with respect to practicing:

KD: Yes, I think you have to have balance. I think there's an unhealthy way that our players here in the United States are being taught the game. And that's mostly through playing a lot of freestyle basketball and not focusing on developing specific skills. The fundamentals of the game, the thought processes of the game and the little details of the game are not emphasized as much as in the past.. Yes, I would like to see more emphasis on the fundamentals, especially in the urban communities. Often it's held against players who do not have a structured game. It's not that these players are undisciplined - it's just that they have been taught a different type game. It frustrates me to hear people criticizing young players on their game. I believe that it is the coaches job to teach players the fundamentals. I would like to see more work on the fundamentals
Game Time: What one piece of advice would you give us (not necessarily related to basketball)?
KD: Protect the innocence of youth. Respect yourself, your name, your family, respect everyone. And, if you want something - put the plan together and be willing to work hard to achieve your plan.